Smart, effective, real-time fraud prevention for retail banks
Retail banks face rising costs, increased competition and an ever-more serious fraud landscape. They are also under pressure to enter new markets and extend products and services such as open banking and instant payments without adding risk. In addition, they face costly regulatory compliance and need to meet international standards.
NetGuardians' comprehensive fraud-prevention software was designed specifically for banks, overcoming their particular challenges when it comes to beating payment fraud. Its proven efficiency means it is relied on by leading retail banks worldwide to protect their customers and their reputations.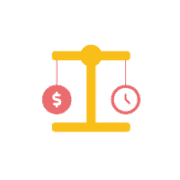 Cost-effective
Our comprehensive, automated software is pre-integrated with the major core banking systems and delivers market-beating paybacks. The average bank expects software to pay for itself within 22 months. Banks using NetGuardians see payback three times faster – on average 8 months.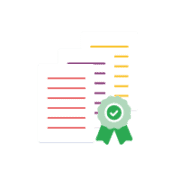 Compliance without compromise
PSD2, SWIFT CSP and anti-money-laundering transaction monitoring are all covered by one solution that also supports the latest international market standards such as Instant Payments ISO 20022. Our solution also allows banks to enter new markets and extend products and services, such as offering fast/instant payments and open banking, without adding risk.
Safeguard customer trust
Cutting-edge artificial intelligence using a data-centric approach spots even new fraud types, explaining exactly the nature of an anomaly. This creates a continuous feedback loop to help with fine-tuning, making the models even more accurate, thus cutting false alerts and unnecessary customer call backs and stopping more fraud. Our software keeps risk under control and avoids exposure to fines and fraud losses to build and maintain trust and protect your reputation.
Full financial crime suite
Our platform can be used across the organization to prevent internal fraud, external fraud and monitor transactions for AML purposes. We connect silos so the bank can unify customer insights, transactions, and processes, making investigations faster, more efficient and cutting risk.