Fraud detection on SWIFT messages without the need to configure rules
The Central Bank in Bangladesh theft
Bank heists used to involve guns, dynamite and a bag for the swag. Not anymore. Today, thieves are getting away with millions using just zeros and ones; they are hacking their way in. Among the biggest and most sophisticated was the successful theft of $81m from the Central Bank of Bangladesh in 2016, using the SWIFT network and local infrastructure.
Follow a manual added link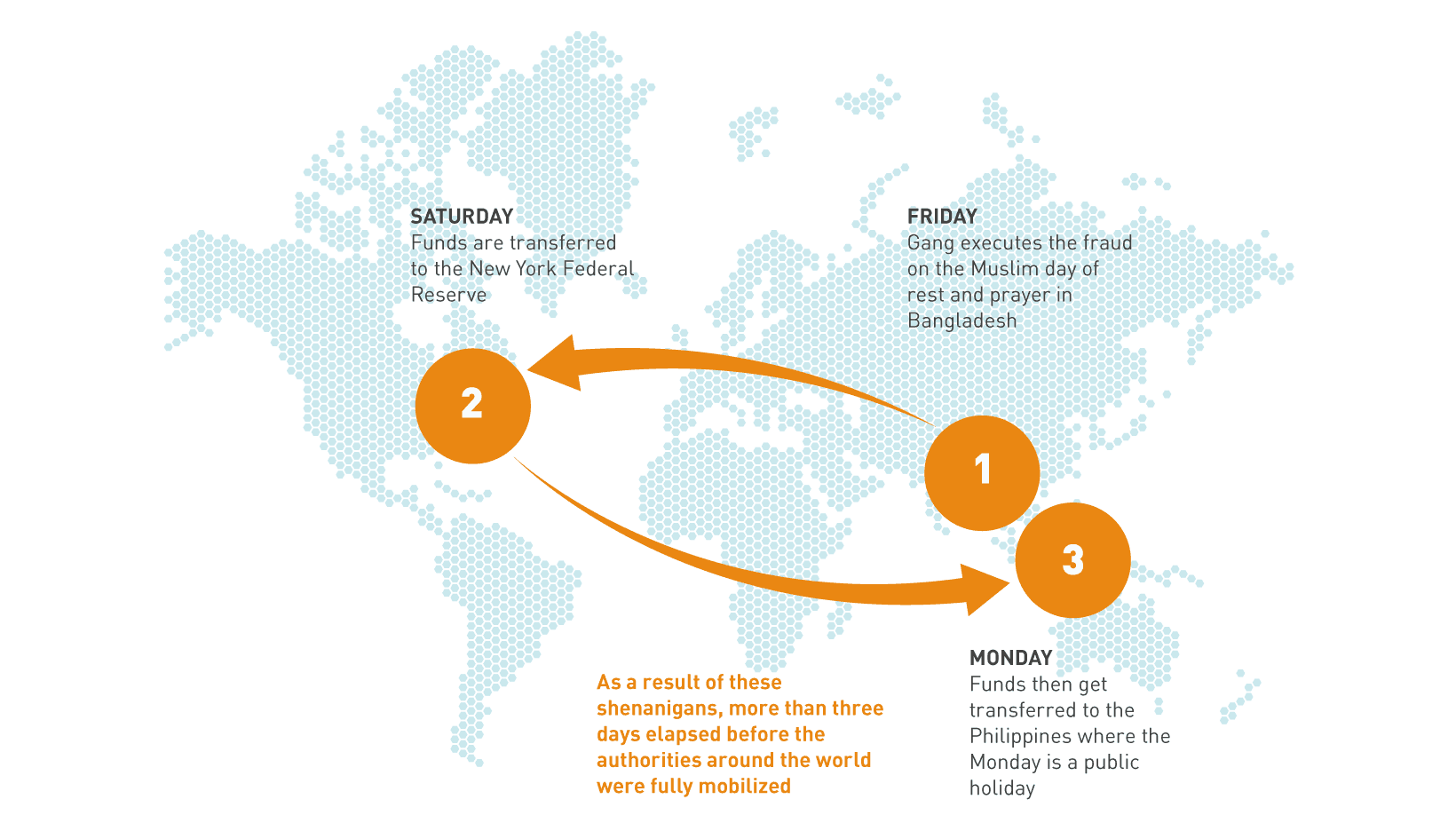 Learn more about the theft of the Central Bank in Bangladesh and international payment
SWIFT Customer Security Program CSP
In response, SWIFT has drawn up the SWIFT Customer Security Program (CSP). A mandatory set of security controls that must be implemented by all SWIFT members. In order to be compliant, financial institutions must prevent and detect fraud in commercial relationships and continuously share information and collaborate to better prepare for future cyber-attacks.
Follow a manual added link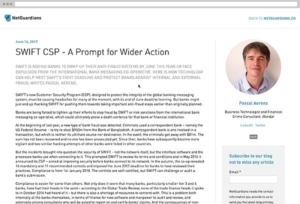 Learn more about SWIFT CSP (blog Pascal Aerens)
SWIFT CSP mandatory controls related to the first line of defense cannot cope with the high-profile and high-cost cyber heists. Advanced transaction monitoring related to SWIFT messages is needed to help financial institutions meet SWIFT CSP requirements.
Follow a manual added link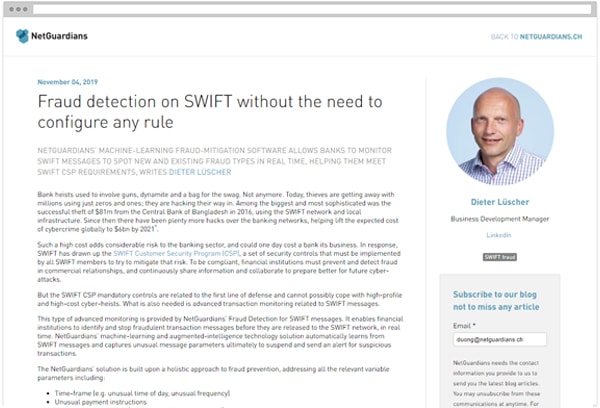 Learn more about fraud detection on SWIFT (blog Dieter Lüscher)